Open Works / 2013-present
I have been working on the research, design, development, community outreach, business planning, business development, and administration of Open Works with an incredible team for the last 4 years. Photo by Karl Connolly.
Ipe and walnut lamp with adjustable legs.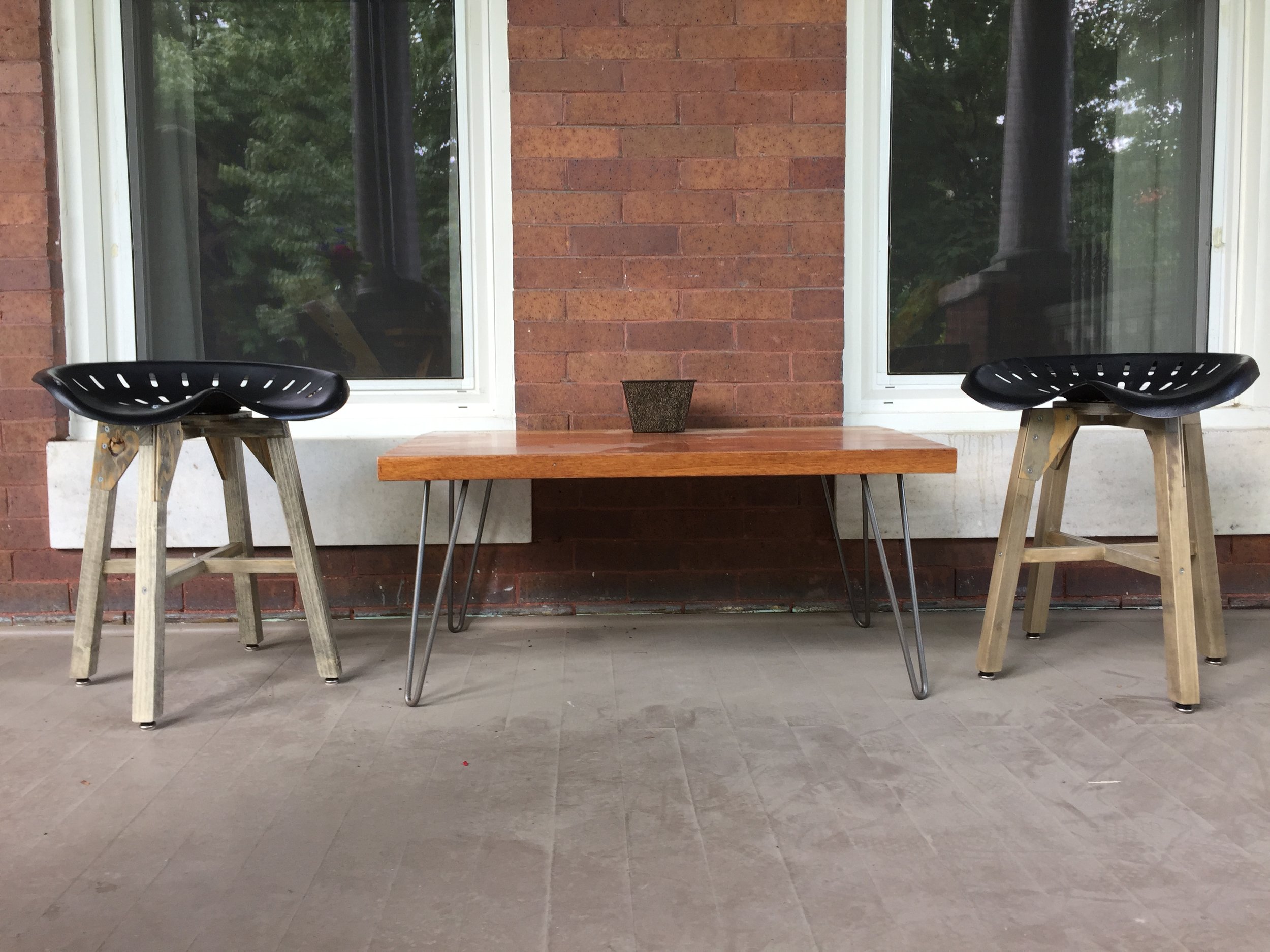 Antique tractor seats mounted to poplar bases
Road Sign Shell Lounger / 2017
Third iteration of road sign chairs. Reclaimed Douglas Fir and electrical conduit frames. Upholstery by Ibello.