Black Cinema House III
From late April through August, as previously reported here and here, I had been working as a carpenter on the Black Cinema House. One of the buildings in Theaster Gates' Dorchester Projects, BCH is a place to archive, study, and present films of the African diaspora. The basement has space for classes; the first floor has a kitchen, an office, bathrooms, and screening space; and the second floor is a private apartment.
Just recently, BCH finally got its final coat of paint, landscaping, and other finishing touches. Two weeks ago, they premiered the space with two screenings --The Story of a Three-Day Pass, directed by Mario Van Peebles, and a Halloween event for neighborhood kids. This weekend, BCH and Dorchester Projects were host sites for the Art of Placemaking Conference, sponsored by the University of Chicago, the ReBuild Foundation, and the Bruner-Loeb Forum.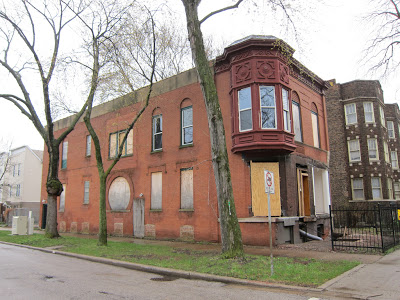 Black Cinema House, as it once was.
I was fortunately able to catch some of the speakers on Friday morning before being called away for chair-moving and other conference logistical duties. Friday night was a beautiful reception, featuring performances by The Low Tide Trio, Marvin Tate and Friends, and Orron Kenyetta. The Hornswagglers provided handcrafted artisanal cocktails. We feasted, we listened, we drank, we danced. Saturday, after cleaning up, we had a little staff party. It was great to meet some of the folks from Nebraska and elsewhere working on ReBuild projects.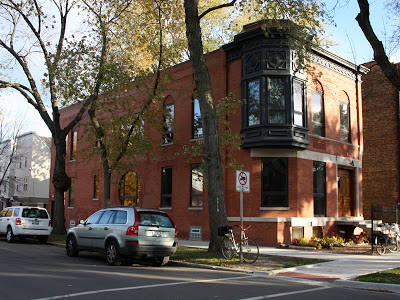 Finished.
I was happy just to see the space I had labored on so long (along with dozens of other talented, dedicated folks) being used. It is one of the unique joys of this line of work: seeing your craft inhabited.
So, please enjoy these pictures of the space, finally finished. And check out the ReBuild Flickr for documentation of the evolution of the building.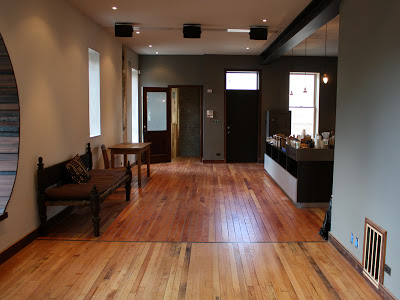 Main space. Woofer under grate to right; speakers and screen straight ahead.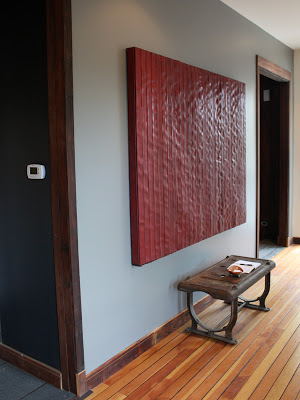 One of Theaster's fire hose tapestries, complemented by an antique work bench.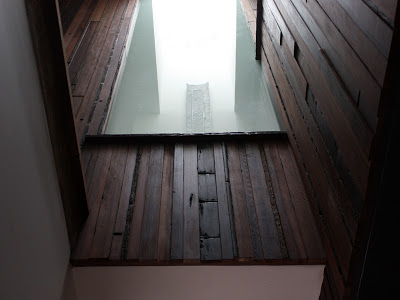 Looking up the light well from the first floor. The frosted glass is the backside of the shower in the master suite (and an adventurous install). It perfectly frames and reflects a carved wooden art piece.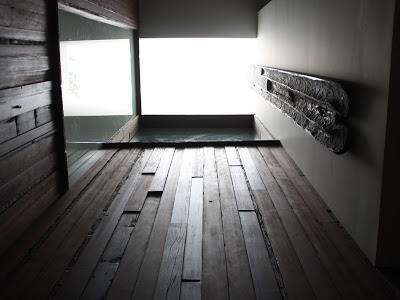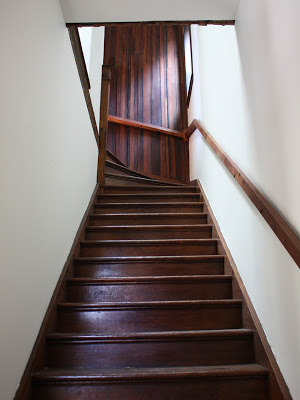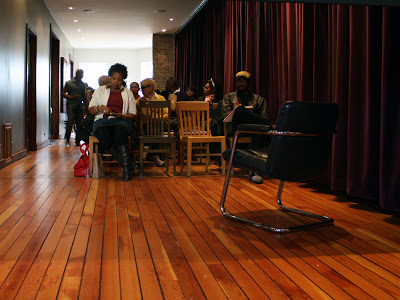 Folks take their seats for the first screening.
Night shot of front door during Placemaking conference.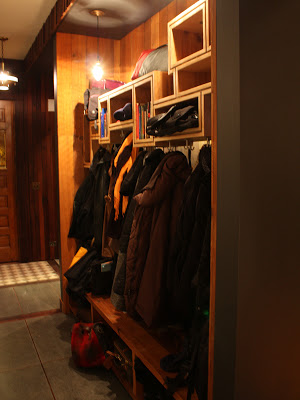 Coat rack and bench in use.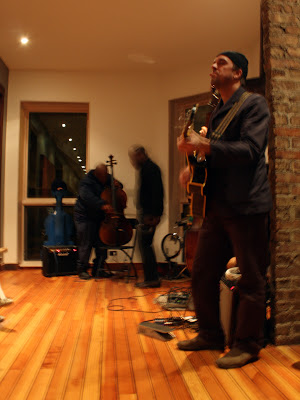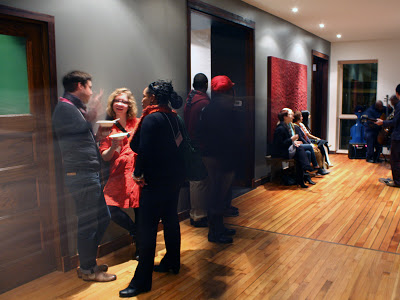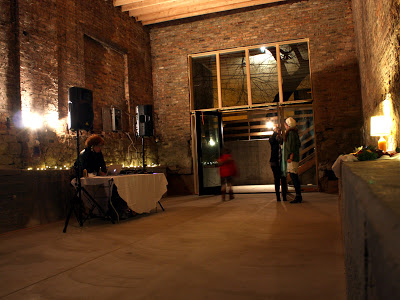 The future library space across the street from BCH was host to a DJ and desserts. The back wall has a huge glazing system leading to a sunken courtyard.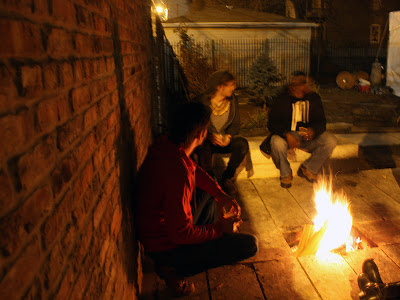 Somewhat fractured collage of my baby, the chalkboard room.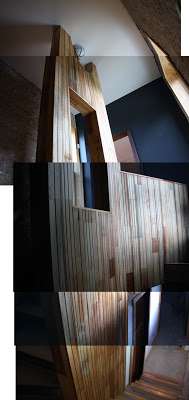 Little difficult to see due to uneven exposures, but John Preus finished out the back staircase with a dramatic sculptural wall.